Our Partners
•Year established: 1994| Registration: 1999
•Special Consultative Status with the Ecosoc.
•BELIEVE, ACT AND ACHIEVE.
---------------------------------------
VERSION FRANÇAISE EN BAS DE LA PAGE.
(Il ne s'agit nullement de la traduction de l'Anglais)
---------------------------------------------

ADDRESS:
2620 Quintara Str. CA 94116-1115 USA
Ph.: 001415-519 2825

MAILING:
61, rue de Carouge|1205 Geneva, Switzerland
WHATSAPP: 004179-721 3155|004122-503 9278 www.nvi.populus.ch| newvisintl@yahoo.com|male.nyembo@yahoo.com

NVI CONGO:
56, rue Lubudi|Commune de Lemba|Kinshasa, RDC
Ph.: 0024381 605 1418

----------------------------------------------


"The eagle cannot fly with one wing… (Egypt.)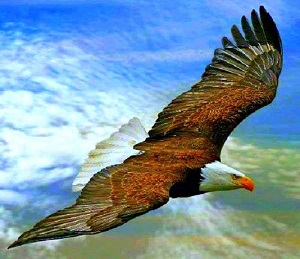 We seek cooperation with individuals, corporations, the United Nations development programs, and other organizations for strengthening and to achieve more predictable, effective and accountable solutions.

In order to achieve our holistic mission, among other things, TFE looks for talented, committed and visionary individuals like you.

"It is a big shame to be happy alone." Antoine de Saint Exupéry.

Due to discretionary reasons, and because of their current position and occupation, we cannot disclose picture, nor disclose names of some of our partners and/or our supporters.

TEAM OF SUPPORTERS:

Our Team of Supporters, "Task Force Eagle 2" (TFE2)is built with women and men equipped with a robust background and experience in world problems, especially: ethical business, finance and economics, development issues, humanitarian, and human rights.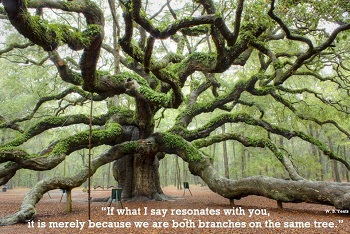 Some Supporters and Partners represent simply persons who actively contribute to the social progress of Africa.

WHO IS A SUPPORTER?

A Supporter is simply a person who accepts that we indicate his/her name as someone who encourages our initiative for fighting poverty ourselves from the roots.
• It might also be one of the excellent ways to contribute to the community in a meaningful and rewarding manner.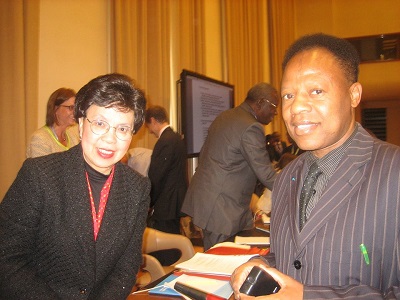 With the Secr.Gen.of World Health Organization in Geneva.

• Yet, this is an opportunity for you to give something back to the community.
• Perhaps you might need to fine-tune your leadership skills and get more connected with our team participating in the development programs of the Congo in a more visible way.
• You will be acting essentially as a Sympathizing or Passive Member, in other words, any physical person who believes and trusts TFE.

Benefits routinely include: Enhancing your leadership skills, learning more about cultural diversity, affecting positively community change, developing friendships, increasing networking contacts.

No experience is required to become a Supporter of our team: you DON'T have any legal assignment.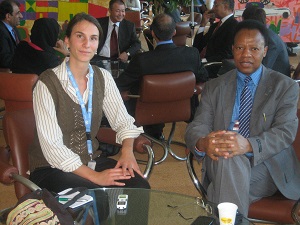 Bernard with Melanie a Humanitarian Journalist who joined our Team of Supporters.

However you commit yourself "voluntarily" to bring your name, and/or whatever you can in order to enrich the team.

If this sounds like you, then you should confirm your commitment as soon as possible.

A little candle can enlighten a dark house, and oceans are made of little water drops. TFE pledges an intangible asset that stands far beyond measurable figures. And we go much further because we do not see only with our eyes.

MEMBERS OF THE SUPPORTING AND PARTNERS:

Our partners are individuals and corporations that we liaise with for sharing thoughts and experience.

It does NOT bind any financial obligations, neither any legal obligations towards us.

LIST OF PARTNERS INCLUDES:
• United Nations Conference on Commerce on Trade and Development (UNCTAD), Geneva.
• The United Nations Development Program (UNDP), NYC.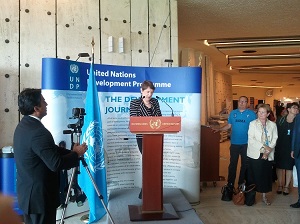 Bernard Nyembo approached Helen Clark, the Adm.of the UNDP in NYK.

• World Bank: African Diaspora Program, Washington DC
• World Health Organization, Geneva.

And many other organizations, including: OHCHR, CEDAW, Malteser International, Women of Kashmir, CoNGO, International Commission against Death Penalty,Interagency Panel on Juvenile Justice, Family Watch International, Helios Life Assocition, FIDH, UNPO, New Humanity, Caritas, PJJ,Friedrich Ebert Stiftung,... and many others.

-------

FRANCAIS


•CROIRE, AGIR, ACHEVER.


"L'aigle ne saurait voler avec une aile… (Egypt.)

Nous cherchons à coopérer avec les individus, des entreprises, les programmes des Nations Unies pour le développement, et d'autres organisations dans le but de renforcer et de réaliser les solutions prédictibles, effectives et responsables.

Dans le but de remplir notre mission holistique, entre autres, TFE rechercher des individus comme vous : talentueux, engages et visionnaires.

"C'est une grande honte à vivre heureux tout seul." Antoine de Saint Exupéry.

Pour des raisons d'ordre discrétionnaire, leurs fonctions et occupations actuelles, nous ne pouvons exhiber les photos ni divulguer l'identité des certains de nos partenaires et/ou soutiens.

EQUIPE DE SOUTIEN:
Notre équipe de soutien s'appelle "Task Force Eagle 2" (TFE2). Elle est constituée de femmes et des hommes dotes d'un solide background et expérience dans le monde des affaires, spécialement: le commerce équitable, les finance et l'économie, les problèmes de développement, les affaires humanitaires, et les droits humains.
Certains supporters et partenaires représentent simplement des personnes qui participent activement au progrès social en Afrique.

QUI EST NOTRE SUPPORTER?

Un soutien est simplement toute personne qui accepte que son nom soit communiqué en qualité de celui qui encourage notre initiative de combattre nous-mêmes la pauvreté en puisant dans nos sources.

• Ca pourrait être également un excellent moyen pour cette personne de contribuer et de s'affirmer de dans la communauté de manière significative.
• En outre, c'est une opportunité pour vous de payer à la communauté quelque chose en retour.
• Peut-être vous pourriez d'engager vos capacités de meneur d'hommes et vous lier à votre équipe pour participer ensemble et de manière visible aux programmes de développement du Congo.
• Vous agissez essentiellement tel un membre sympathisant ou un membre passif, en d'autres mots, toute personne physique qui croit et qui a confiance en notre TFE.

Les avantages courants sont, entre autres : encourager l'esprit et les capacités de meneur, apprendre plus en matière de diversité culturelle, affectant positivement les changements de la communauté, développant les amitiés, améliorant le réseautage et les contacts.

Aucune expérience n'est requise pour devenir un supporter de notre équipe: vous n'avez AUCUNE action juridique..
Cependant vous vous engagez "volontairement" d'afficher votre nom, et/ou tout ce que vous pourriez apporter pour améliorer nos capacités.
Si cela vous ressemble, alors vous devez confirmer votre engagement dans le meilleur délai.

Une petite bougie peut éclairer une maison des ténèbres, et les océans sont faits de petites gouttes d'eau.

TFE offre une richesse intangible qui va au-délà de chiffres mesurables. Et nous allons encore plus loin parce que nous ne voyons pas seulement avec nos yeux.


LES MEMBRES SUPPORTERS ET NOS PARTENAIRES:

Nos partenaires sont des personnes physiques et ou morales avec qui nous collaborons dans le but de partager nos idées et nos expériences.
Cela n'entraine PAS d'obligations financières ni tout autre engagement juridique sur nous.

LISTE DE NOS PARTENAIRES COMPREND:

• La Conférence des Nations Unies pour le Commerce et le développement (Cnuced), Genève.
• Le Programme des Nations Unies pour le développement (PNUD), NYC.
• Banque Mondiaale et ses structures: Le programme de la diaspora africaine, Washington DC
• Organisation mondiale de la santé, Genève.

Et beaucoup d'autres organisation, y compris: OHCHR, CEDAW, Malteser International, Women of Kashmir, CoNGO, International Commission against Death Penalty,Interagency Panel on Juvenile Justice, Family Watch International, Helios Life Assocition, FIDH, UNPO, New Humanity, Caritas, PJJ, Friedrich Ebert Stiftung,...

QUI EST NOTRE SUPPORTER?

Un Supporter est simplement un individu qui accepte que nous publions son nom comme étant celui qui encourage notre initiative de combattre la pauvreté nous-mêmes depuis ses racines.

_____

New Vision International
Address: 56, rue Lubudi
Commune de Lemba, Kinshasa, RDC
Ph.: 0024381 605 1418|004178-920 9805| WHATSAPP: 004179-721 3155 |www.nvi.populus.ch|
newvisintl@yahoo.com|male.nyembo@yahoo.com